Verifying your selfie can be done by taking a picture during the onboarding process.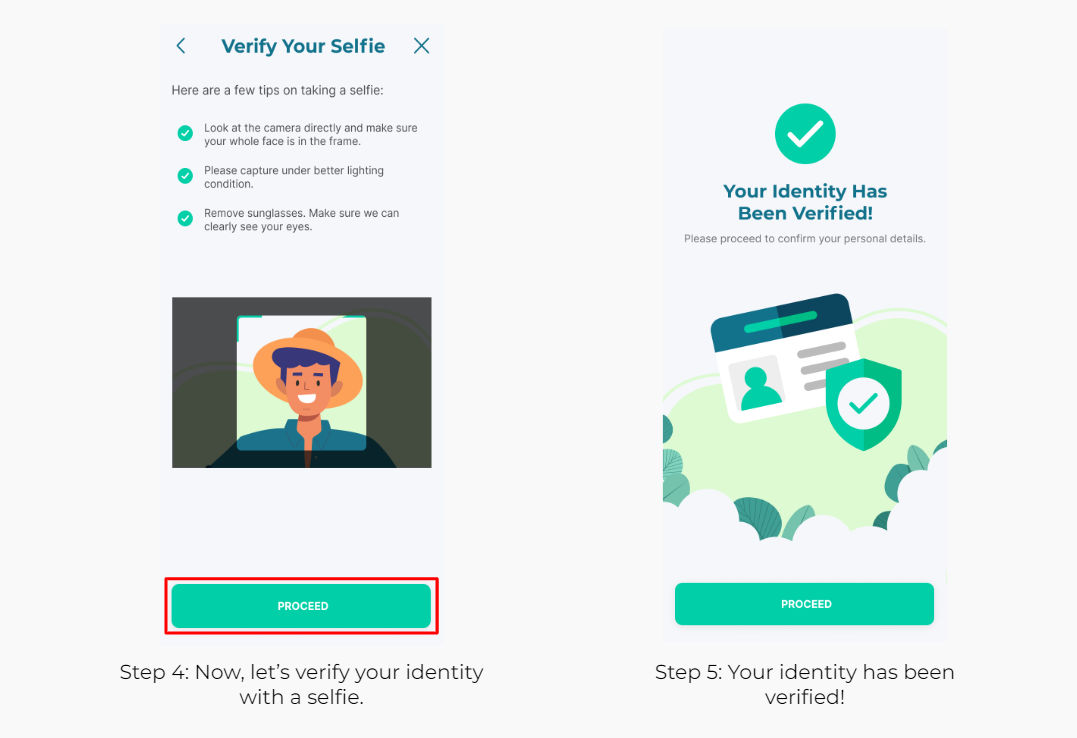 To ensure a smooth experience, please keep the following in mind:
Take the selfie in a well-lit area.
Avoid direct sunlight.
Face the camera directly.
Remove any masks or sunglasses.
Turn off any mirror or filter features on your camera.
Have a clear background in the photo.
If you've fulfilled all the requirements but are still unable to capture a successful selfie, kindly reach out to our Customer Support Team for assistance at support@versa.com.my or 03-78903500.