Step 1: Click the 'Invest Now' button on your dashboard.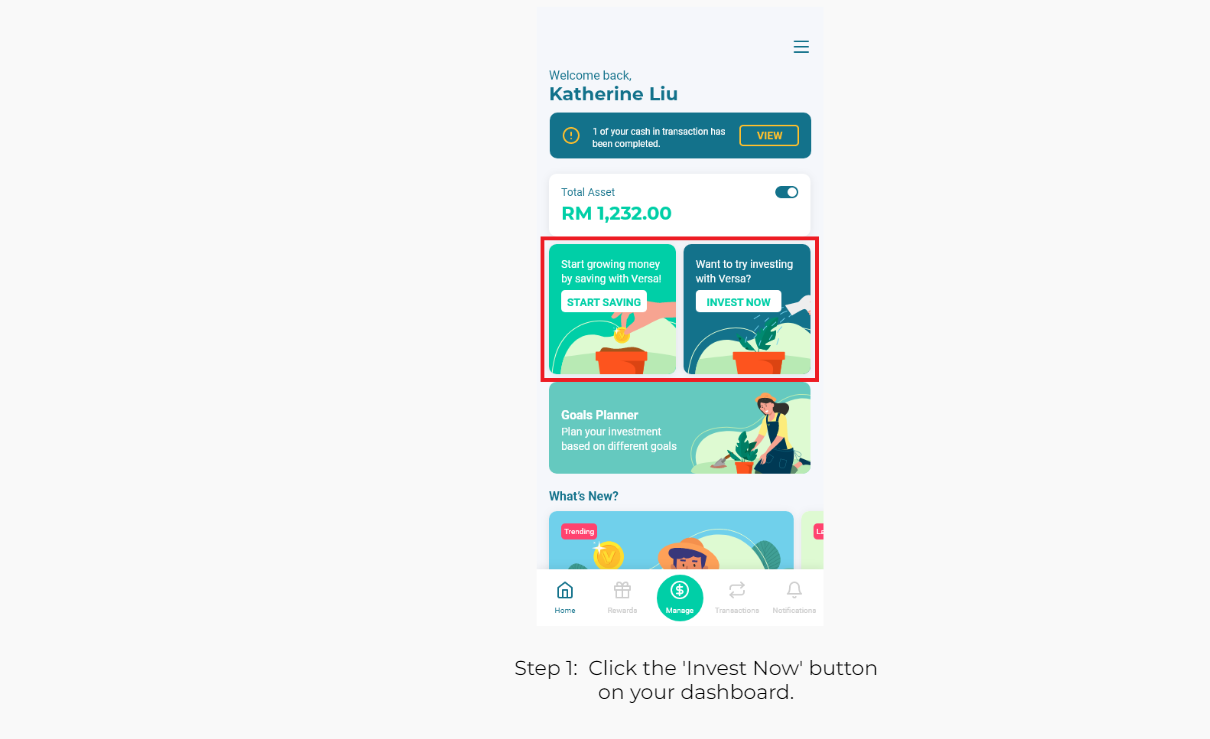 Step 2: Choose the funds you would like to Cash In into.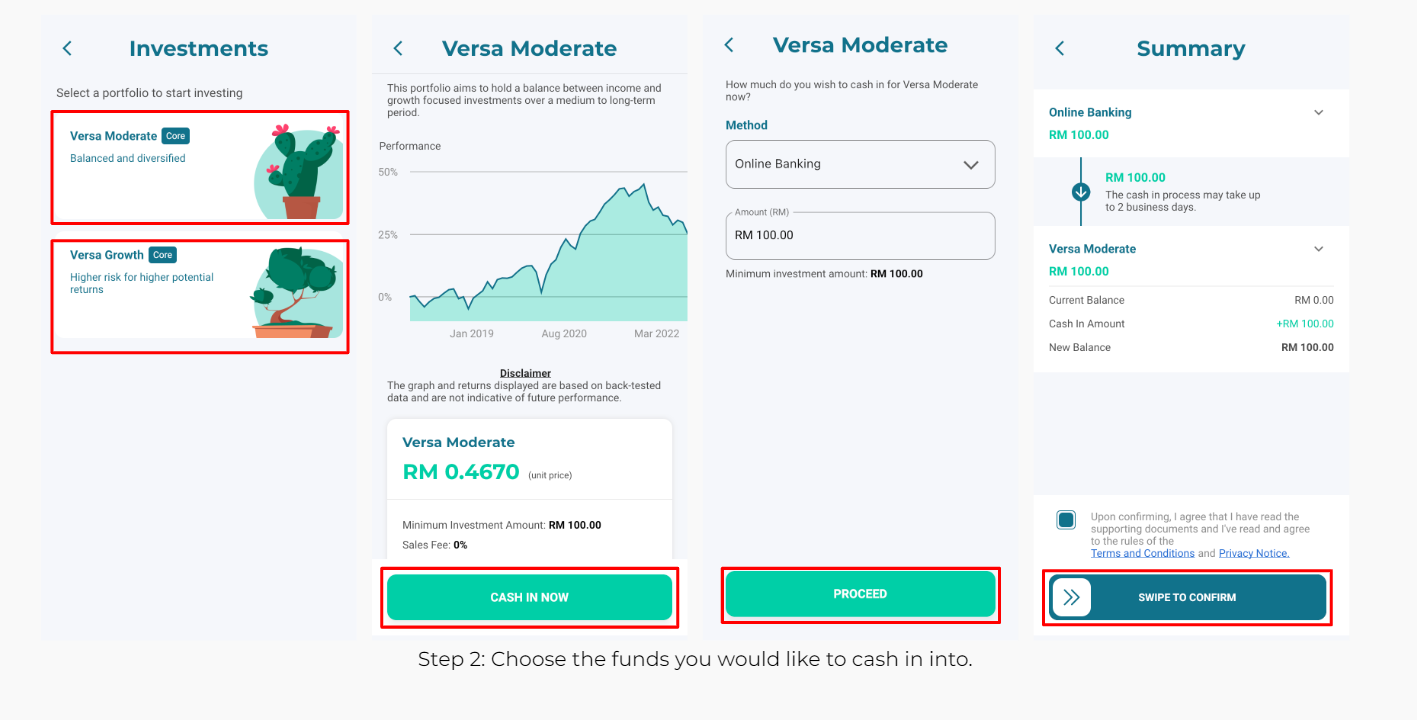 Step 3: Check your details & select the bank in the "FPX Payment page".Click "Agree and Continue" to perform the Cash In.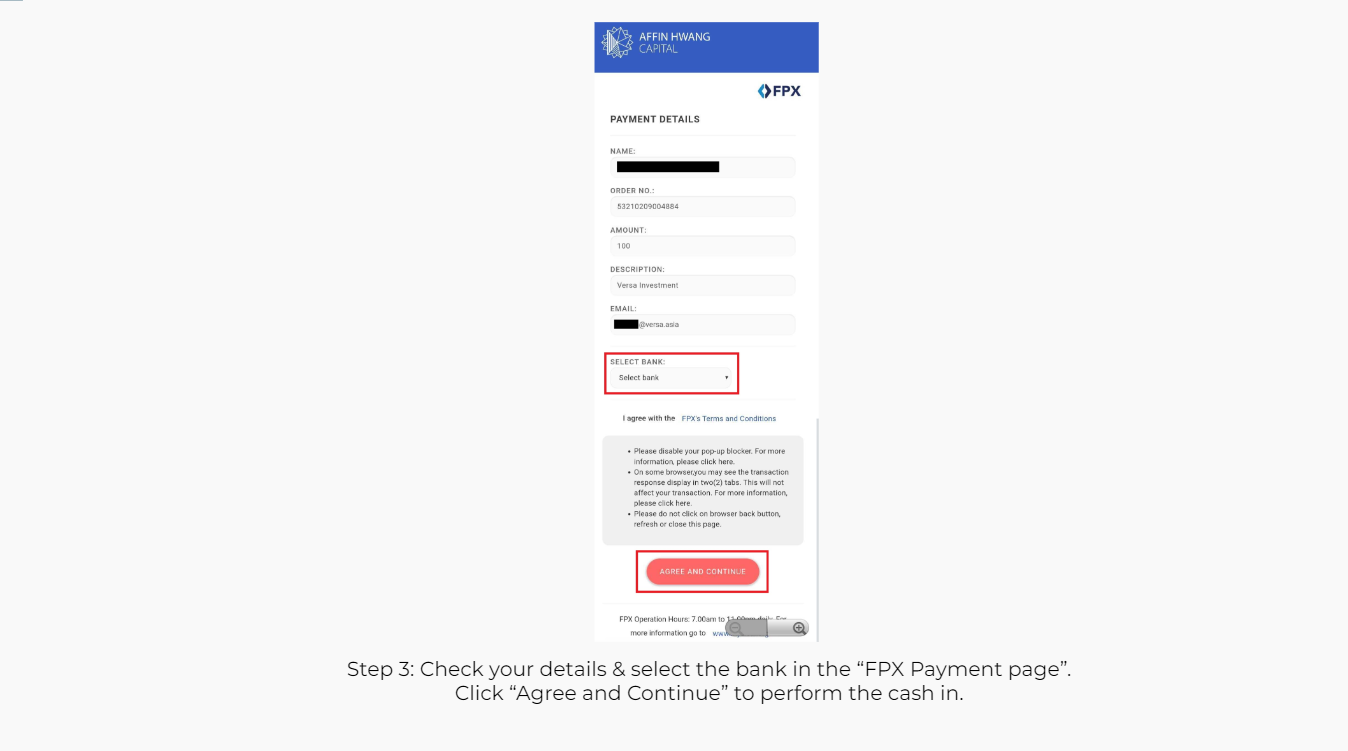 Step 4: Enter your login credentials & complete step-by-step according to the selected bank's instructions. (The example above is for Maybank2u)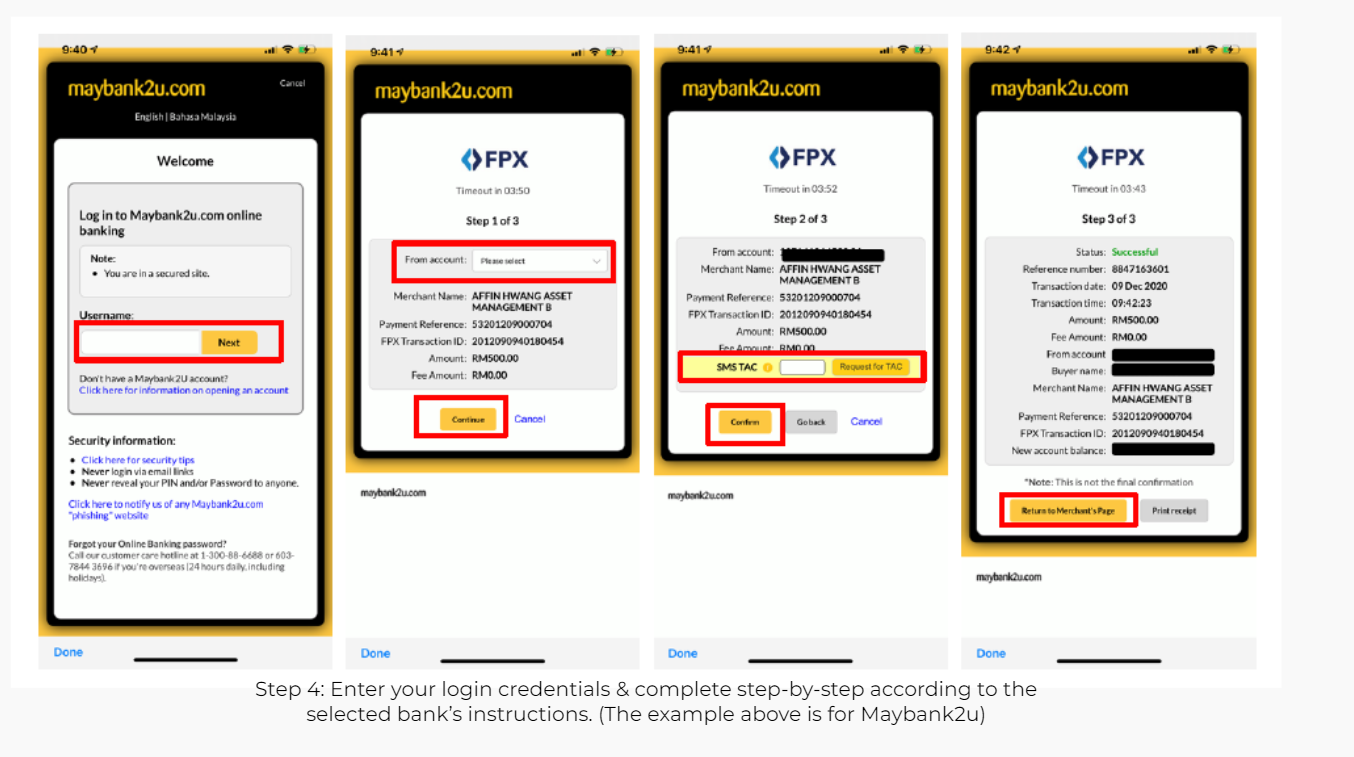 Step 5: You have successfully Cash In into your Versa account! Your balance in the dashboard will be updated within 1-2 Business Day(s).